December 6, 2017
Fun in TBM

(submitted by Xslia at 03:49pm PST)



We went back this week to TBM and won a chaotic event. Everyone was very busy and held on and won. Considering we had non-traditional groups due to the holiday variable time people have - but we /salute our priests and pallies for keeping groups up through all this.

Setup!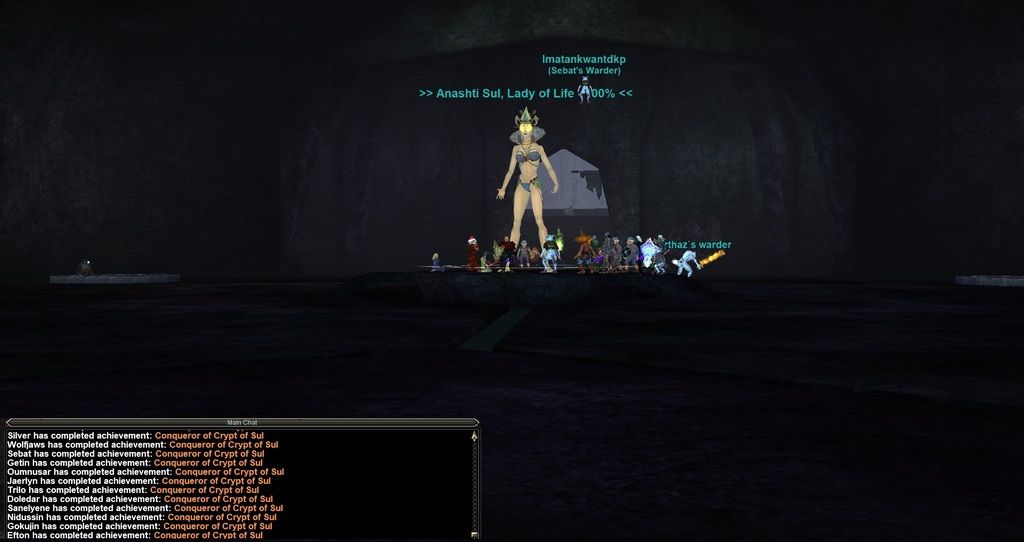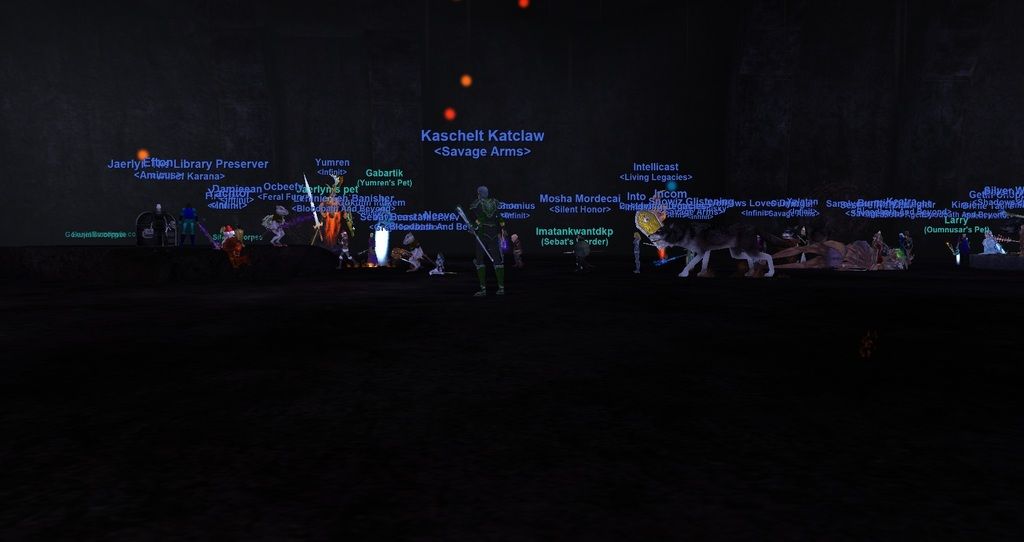 The corpses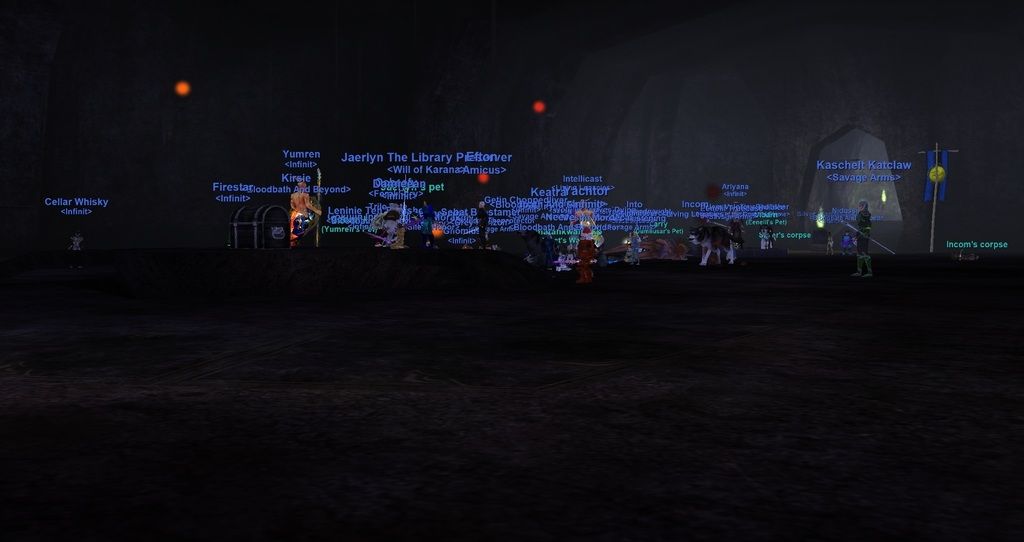 March 31, 2017
EoK T2 Win - Chardok - Prince

(submitted by Xslia at 11:54am PDT)



On a "fact finding" expedition - Jaerlyn decided to take us into Chardok for the price event - we still had close to 3 groups of pushes and non full raid inside. He wanted to see the mechanics as far as we could go so he could review /adjust for next time.

We zoned in - got to one reset (torched bearer up and died on us) and on the second start on the first night ever in that zone - we beat the event. Raiders did an awesome job inside.

We also beat hate's Fury last week - needless to say - moi forgot to make snapshots.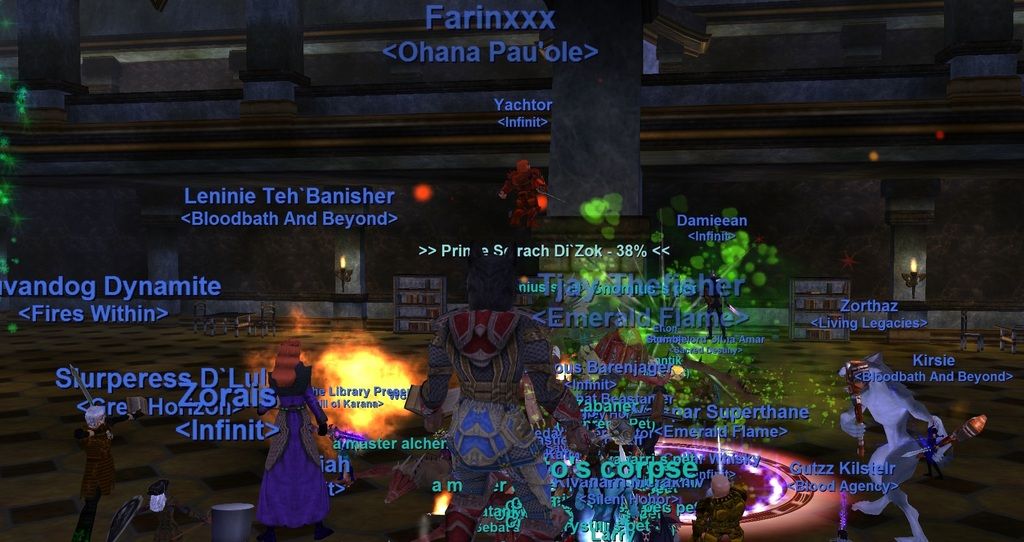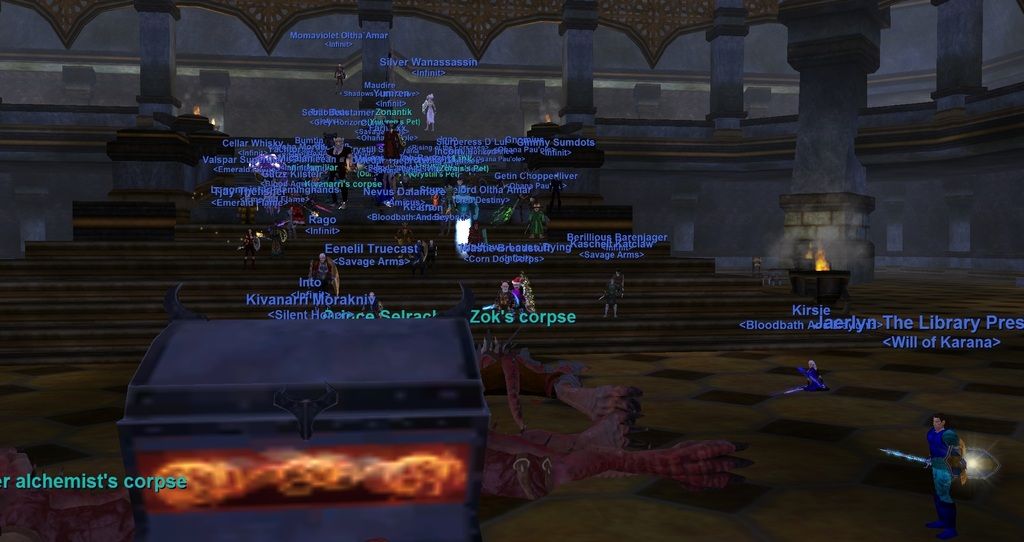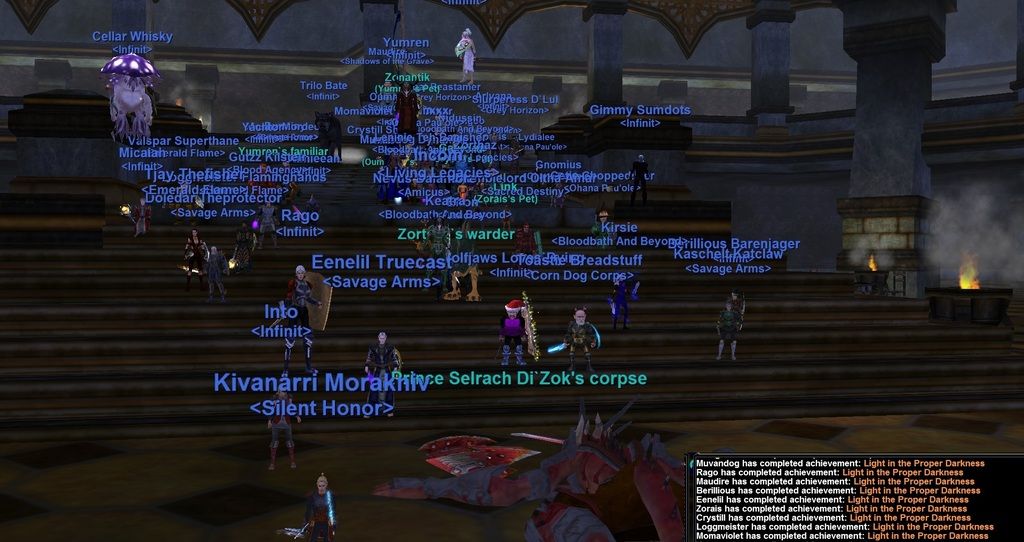 January 30, 2017
TBM T3 High Bokon event won

(submitted by Xslia at 02:22pm PST)



On Jan 25th - Wed night - we went into T3 TBM to give the High Bokon event a whirl. Public pulled off a splendid win and added another TBM event into our history of events won - taking us deeper into TBM content.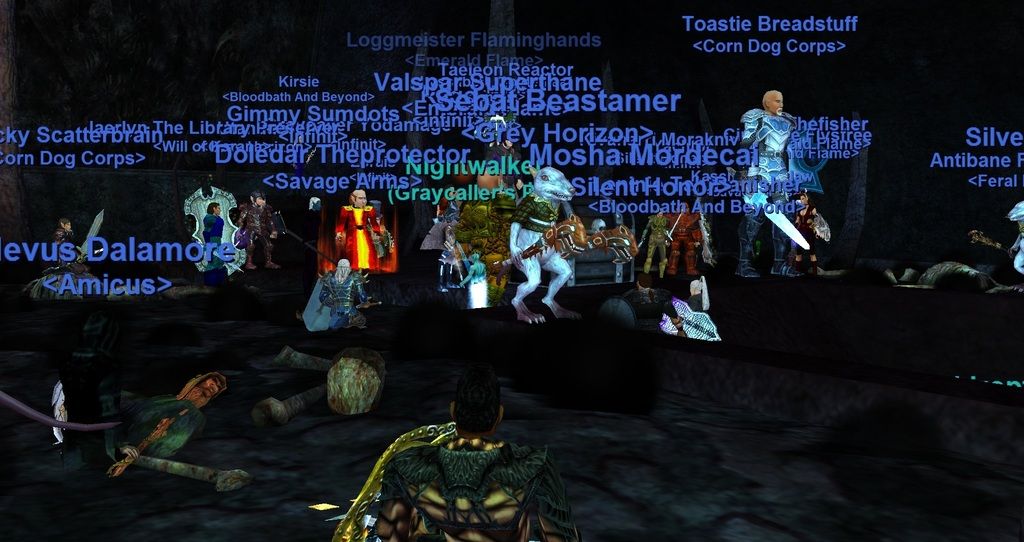 January 18, 2017
Temple of Droga won!

(submitted by Xslia at 03:29pm PST)



Public has won a second event in EoK, now for the long flagging cycle of getting raiders flagged so we can move to next tier!

You guys make last night look so easy! /cheer you are the best!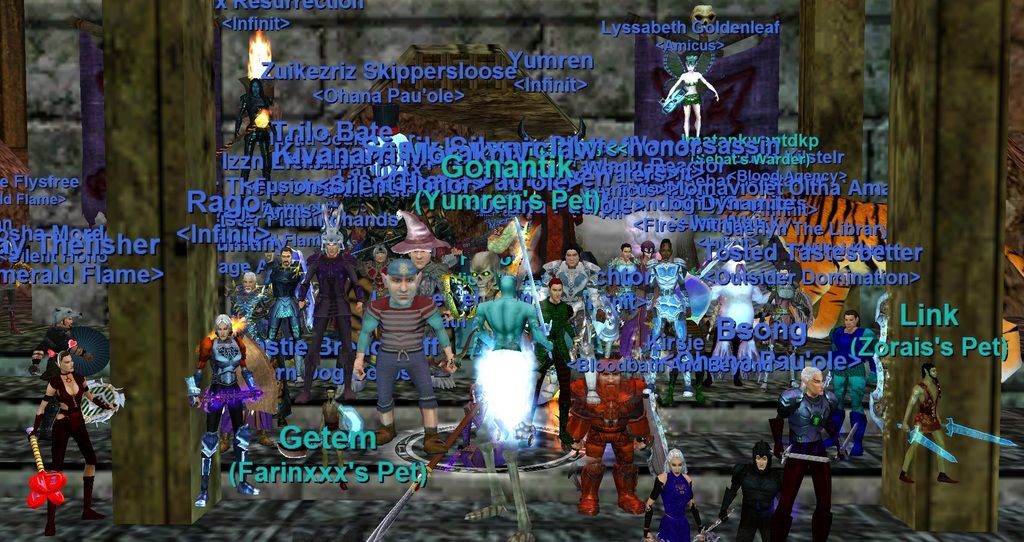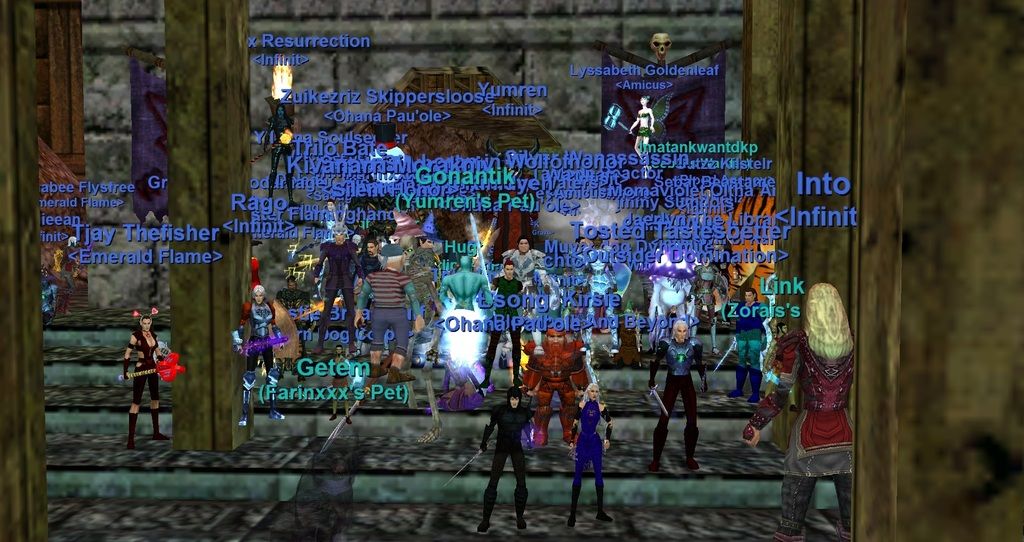 January 6, 2017
Bringing in the New Year with a win!

(submitted by Xslia at 12:05pm PST)



Public hit the new year running with a win in the EoK expansion - Doorsteps of War. We started the next T1 raid - Droga the next night. We are starting our path forward into new content!

We made the win look easy!!!! We need to do this each time - we have a round of flagging to get under our belt!